Meet our scaling experts.
Martin Nisenholtz
Martin is best known for the pivotal role he played in building the world's most successful newspaper website, NY Times Digital. As its founding leader, he was responsible for strategy development, the commercialization of digital products and services, and the business model that would transform the publishing world.

A serial innovator, Martin was a founding faculty member in NYU's Interactive Telecommunications Program. There he invited such prominent media artists as Andy Warhol and Keith Haring to create experimental art projects using videotext. Martin also founded Ogilvy's Interactive Marketing Group when the Web was still nascent. He also founded and chaired the Online Publisher's Association (OPA). He was credited by Dave Winer, the "father of RSS," with accelerating the adoption of RSS as a Web standard.

Martin remains a senior advisor to The New York Times Company, as well as a sought-after speaker and thought leader on business model innovation.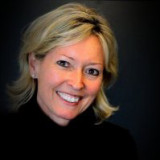 Shona Seifert
The experience of leading unsung heroes within global enterprises to become high impact intrapreneurs compelled Shona to found Scale This.

As a corporate intrapreneur (President of TBWA\Chiat\Day New York), start-up entrepreneur (co-founder of fido: Fearless Innovation Designed Online), and innovation coach to blue-chip client teams working on big innovation bets, Shona knows what it takes to scale business ideas.

At home in big iron, IT, healthcare and software, Shona co-designed and pioneered the fido collaborative innovation network used by GE, Time Warner Cable, WNBC, The New York Times, ESPN and other leading innovators.

Shona's leadership and commercial innovation experience was built over 25 years in Europe, Asia and North America. She has a proven track record in integrating and leading diverse teams of engineers, product managers, IT architects and marketers to rapidly scale new business initiatives, reduce risk and increase customer value in the process.

A mentor to children and adults with literacy challenges and a certified counselor to victims of domestic abuse, Shona has a passion for transformative outcomes.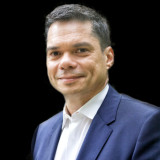 Israel Alguindigue PhD
Israel earned a doctoral degree in engineering sciences with a focus on monitoring and diagnostics of complex systems from the University of Tennessee; his work was sponsored by Electricité de France and deployed in 28 PWR reactors throughout France. He started his career as an Assistant Professor of computer science, and later joined Emerson Electric to lead research and product development in process diagnostics, automation and asset management. He shifted career focus in 2000 to commercial and business management, and held positions in marketing, sales and market development in factory automation and manufacturing.

In 2010 Israel joined General Electric to lead the development of software solutions for the rail industry. He was part of the Innovation Accelerator program that led to FastWorks, a framework for lean and accelerated innovation now adopted by GE across the globe. In 2012 he was appointed Chief Marketing Officer and Software Product Management Leader for the Global Services organization at GE Transportation where he led efforts to re-envision and re-invigorate the services software portfolio and customer offering. There, Israel launched RailConnect 360, the rail Industrial Internet connecting the railroad's value chain and harvesting enterprise data and analytics for optimized decision-making. In 2015 Israel joined Scale This as a principal consultant focused in the areas of lean (startup) innovation, software portfolio design and rationalization, and the emerging Internet of Things; as avenues for industrial businesses to create disruptive sustainable value. His passion is lean, sustainable and scalable innovation fueled by both product improvement and invention, but also by new business model paradigms.
Sherri Leopard
Sherri is a visionary leader who has a deep understanding of technology, can talk shop with the engineers, and thrives in the world of complex buying cycles. She founded Leopard, a B2B marketing firm with a blue chip client list that includes IBM, SAP, Siemens, Motorola, and Intrado.

An instrumental member of nearly every major launch team since IBM Software was formed in 1996, Sherri helped shape IBM's e-Business strategy in 2001. She continues to work with IBM senior executives to transform IBM's Smarter Planet Industry Solutions go-to-market model and help IBM Software move beyond its traditional IT customer base.

Sherri is a Board Advisor to the Deming Center for Entrepreneurship at the University of Colorado, and Co-Chair of the Innovation Committee for the Executive Board of Advisors to Leeds School of Business at the University of Colorado.
Claude Grunitzky
A lateral thinker and successful serial entrepreneur, Claude is the founder of TRACE Magazine. He is also the co-founder/chairman of TRUE, a New York, London and Paris-based transcultural think tank. In February 2003, Grunitzky and two business partners completed a multimillion-dollar financing deal led by Goldman Sachs Group. TRACE, which now reaches more than 50 million people across 160 countries, was successfully sold to a French investor group in July 2010.

Raised in Lomé, Togo, Washington, DC, Paris and London, Claude speaks six languages and carries three passports. His exposure to so many cultures has shaped his transcultural philosophy and informed the creative energy of his entrepreneurial ventures. Claude has created groundbreaking international exhibitions in such major museums as MUSA in Vienna, written for such leading newspapers as The Guardian, Libération, NRC Handelsblad, and Globo, and co-produced a documentary for the BBC. Claude is the author of the book: "Transculturalism: How the World is coming together."

In 2009, he was voted the "Most Influential French Person in America" by France Amerique Magazine.

An innovation advisor to government heads and mentor to more than 30 entrepreneurs and intrapreneurs at some of the world's most admired companies, Claude is an MIT Sloan Fellow and a French American Foundation Young Leader.
Nancy Smith – Advisory Board Member
Nancy is Executive Leader of Corporate Partnerships and Alliances,

Understood.org

.

Prior to this role, Nancy was Vice President, Corporate Social Responsibility at American Express, and Vice President Global Media Alliances and Social Media Marketing at American Express. There she led the development of innovative digital initiatives and business alliances with key strategic partners. She was responsible for advancing the American Express digital brand strategy, presence and evolution in social media.

Nancy has pioneered experiential marketing programs and established the innovative business models now seen as gold standard for corporate sponsorships and partnerships. She was also one of the key leaders who collaborated as a marketing intrapreneur to introduce a number of social commerce products to the marketplace – including, purchasing via hashtags on Twitter. The recipient of numerous industry recognitions, Nancy has been recognized as an AdAge "Media Maven," Media Industry News' "21 Most Intriguing," The Delaney Report's "Corporate Media Executive of the Year," Advertising Women of New York's "Changing the Game, Quantam Leap", Brand Innovator's " Top 50 Women in Brand Marketing Award" and most recently, Advertising Women of New York's "Impact Award for Mentorship". At American Express, Nancy has been named a four time winner of the Chairman's Award for Innovation.

Nancy is an honorary board member of the Ad Council and has served on the boards of the Advertising Educational Foundation, International Advertising Association and the Association of National Advertisers. She formerly was a member of NBCU's Women's Advisory Board, a founding member of Forbes' Executive Women's Board and the Google Customer Advisory Board.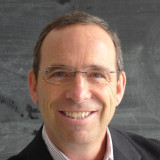 Sam Howe
Sam specializes in leading new growth for technology-enabled companies by fostering technical and new business model innovation, building substantial growth engines and driving lucrative market diversification. Sam was recruited by Scale This client Allconnect to be their CEO in 2014. He is the former Chief Marketing Officer of Time Warner Cable, where for six years he presided over 85% of the company's revenues, and had corporate responsibility for marketing, sales and customer care.

Recognized as an industry innovator both in the US and in Europe, Sam was recruited into Time Warner Cable's New Products Incubator. There he launched a number of industry firsts, including the industry's first voice-over-internet phone (VoIP) service. A central theme of Sam's career is successful intrapreneurship inside complex corporate enterprises. He has been on the forefront of developing Pay-Per-View, Video-On-Demand (VOD), internet ISPs, Digital Phone (VoIP), and "Triple Play" Bundling.

Sam has worked for a variety of blue chip companies, including Turner Broadcasting, Cox Cable,and TeleWest (now Virgin Media). Sam serves on the boards of iPredictus, a start-up adtech company, The Nature Conservancy (NY), and Allconnect, Inc. Sam received his BA from Bowdoin College, and an MBA from the Kellogg Graduate School of Management at Northwestern University.
Marshall Banker PhD
Marshall is CEO of MDB Global Advisors, who specialize in Defense, Intelligence and Alternative Energy. Previously, Marshall was President of Customer Solutions at BAE Systems Inc., whose primary customers are the U.S. defense and intelligence communities. Prior to that, he was Executive Vice President for Management and Data Systems at Lockheed Martin Corp. He was also President of Systems and Technology Products at SAIC, as well as the Hughes Aircraft Company Technical Director in charge of the development of the Israeli Air Defense System.

As general manager of 14,000 people in businesses from $10 million to $2.7 billion, Marshall understands what it takes to achieve scale and enhance profitability. He also values innovation initiatives with staying power: he created the primary Air/Ground communications system still used by all of the armed services today.

Marshall holds a PhD in Electrical Engineering from Stanford, and a Masters in Electrical Engineering from Cornell. He is an angel investor and board member of Tech Coast Angels, the largest Angel Group in the country.
Susan Savoie
Throughout Susan's marketing career in health, wellness and beauty, her relentless focus on customer insight has consistently led to success both for large multi-national brands as well as small businesses and start-ups. Susan prides herself on being able to take her entrepreneurial spirit and apply it in a constructive and disciplined manner in coaching with ScaleThis. She is particularly keen on working on businesses with multiple customers and partners, and exploring how they inter-relate to drive the business.

As VP of Marketing at Bayer Healthcare and Beiersdorf, Susan led numerous cross-functional global and domestic teams to bring big successful ideas, products, and services to market quickly and successfully.

Her many successes include the marketing turnaround for the $1B U.S. Diabetes business at Bayer Healthcare, as well as two fully integrated global BGM marketing launches in less than 1 year. Under Susan's leadership, the U.S. Nivea Business doubled in size through the innovative launches of Nivea Visage Q10, Nivea Body Firming Lotion, and Nivea for Men, while the Eucerin business experienced double digit growth year after year through the rapid extension of the brand into key segments of the multi-billion dollar skincare category as it transformed the way the category thought about therapeutic skincare.

Susan enjoys teaching and mentoring young people as an Adjunct Professor at Southern Connecticut State University. She is also a proud mother, fanatic Steeler fan, avid boater and writer, and finds great inspiration through her volunteer work at Whittingham Cancer Center in Norwalk, Ct.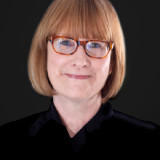 Julie Atherton
Julie is VP Strategy at Sapient. She helps organizations grapple with the internal and external challenges of commercializing innovation through integrated strategies, lean structures and agile execution. A successful entrepreneur, intrapreneur and globalist, Julie is the founder of two global businesses. The first was a digital marketing consultancy that served such clients as American Express, Bank of America, Volvo, UPS, Turner Broadcasting, AOL, and the Bravo Network. The second was a global production firm specializing in music video, short films and commercials.

A specialist in emerging platforms, market and technology intelligence, social media content and big data, Julie has been a thought leader for many blue chip organizations. These include Procter & Gamble, LinkedIn, Microsoft, Colgate Palmolive, Ford, HSBC, Johnson & Johnson, Amgen and Motorola.

As an intrapreneur, Julie understands what it takes to scale innovation. She was Worldwide Director of Digital Marketing for Hill & Knowlton, where she built the firm's digital capability in the US and in 43 countries worldwide.

Julie is a member of the Directors Guild of America and the Academy of Television Arts and Sciences (EMMY).
See how our intrapreneurs and entrepreneurs overcame hurdles to scale their big business bets
Inside The Intrapreneur
Watch ScaleThis executive advisor and NYTimes digital pioneer,
Martin Nisenholtz.
The Global Entrepreneur
Watch Trace Media founder,
Claude Grunitzky.
Scale It Up
Watch American Express VP,
Nancy Smith.